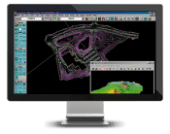 Trimble Terramodel software is a powerful software package for the surveyor, civil engineer or contractor who requires a CAD and design package with integrated support for raw survey data.
Buried in paperwork? Get rid of the hassle and start using Trimble Contractor for your construction business.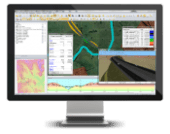 Plan a new high speed, freight, or passenger rail project, or a new highway project, more rapidly with lower construction costs.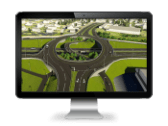 The Trimble® Earthworks Grade Control Platform is a next generation machine control system that optimizes your mixed fleet for an integrated site solution.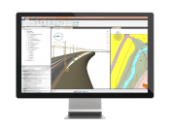 Efficiently design complex 3D models of infrastructure projects for precise, consistent and sustainable results.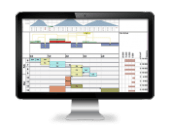 The robust scheduling software for linear infrastructure projects that combines time and distance into one graphical view.
Machines Move Dirt, but Information Moves Mountains
Optimize design-construct processes and collaborate more effectively with designers. Dig into data rich 3D models and you'll execute projects more efficiently than ever before.