InsightHQ is a quarry reporting system where you can track production via a web library on your computer or directly on your tablet or phone. InsightHQ can be optimized for the Loadrite product family via wireless data transfer, over the Internet.
Plant production, availability, and performance are only displayed in real time with clear reports and data extraction. InsightHQ provides an overview of production and the ability to correct bugs, optimize productivity, availability, and performance in real time.
InsightHQ provides access to updated reports that plan the performance of each customer, product, and machine.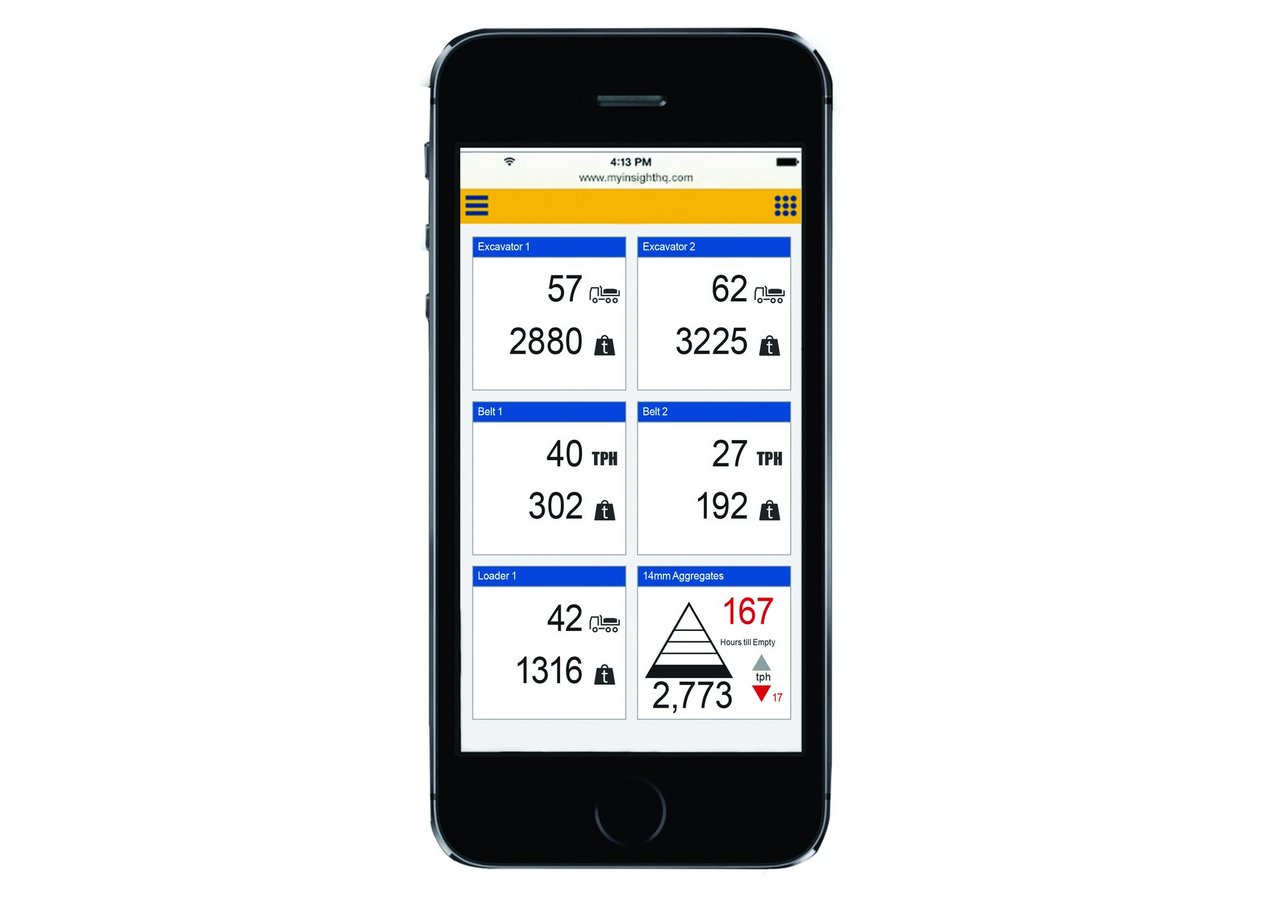 Includes productivity, location and mileage, productivity of your work machines such as wheel loaders, excavators, crushers and dump trucks when you see and understand mobile and fixed equipment. Involved in production as it moves in your business from mining to demolition. With InsightHQ you get complete control over the storage of the plant's various products.
You can see downtime and take immediate action. InsightHQ makes it easy to understand productive time, demographics, and production levels from which you can select and track a service provider in each section.
Data to manage your jobsite
Management InsightHQ is a data source for your attached quarry that allows you to easily view and manage your data.
InsightHQ can also display the raw data stream directly from the LOADRITE horizontal system. InsightHQ synchronizes with LOADRITE systems and data is possible with site personnel anytime, anywhere.