Siteworks SE Starter Edition
Low-Cost, Scalable Construction Surveying
Trimble Siteworks SE Software is a simplified version of Trimble Siteworks Software, intended for users who do not require a full feature set and are interested in a lower-cost version to connect to GNSS only. The same colorful graphics, natural interactions and gestures, and self-discovery features found in Trimble Siteworks make the software easy to learn, so both experienced and new users can get up-to-speed quickly.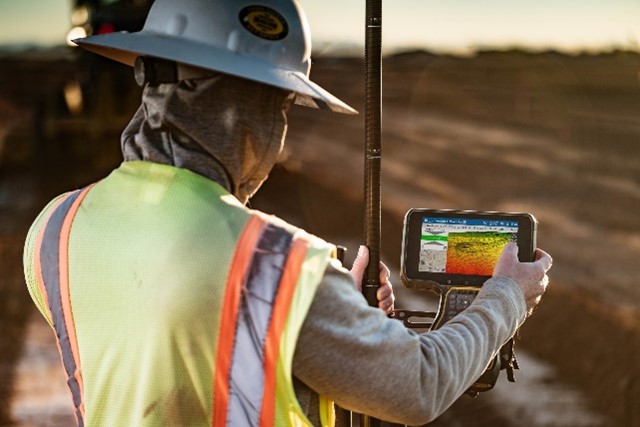 Powerful Software, Flexible Hardware
Trimble Siteworks SE Software is ideal for contractors who want to determine their location on a project, see cut/fill values to a design surface or alignment, or visualize constructible models in 3D. Users can easily measure feature (non-surface) points, lines and areas, or navigate to points, lines and alignments, and create PDF reports. In vehicle mode, users can capture high-accuracy measurements on steep slopes from a moving vehicle. Trimble Siteworks SE is compatible with a wide range of GNSS hardware configurations to meet the contractor's business needs and budget requirements.