Grade Control for Motor Graders
Earthworks for Graders has a machine control system that is very easy to use and works faster and more accurately than ever before. Dual GNSS devices and new IMU sensors enable high working speeds with very precise power.
Alternatively, total station control is also possible. The advantage of this option is millimeter accuracy for fine tuning and working in areas where Satellite reception is not possible or limited.
For maximum freedom of movement on steep slopes or to create complex terrain, the 3D GNSS control system can be mounted without masts on the blade. For this purpose, the receiver is mounted in the cab and one at the front of the machine. Ask form our sales for compatibility for your grader!

Download Brochure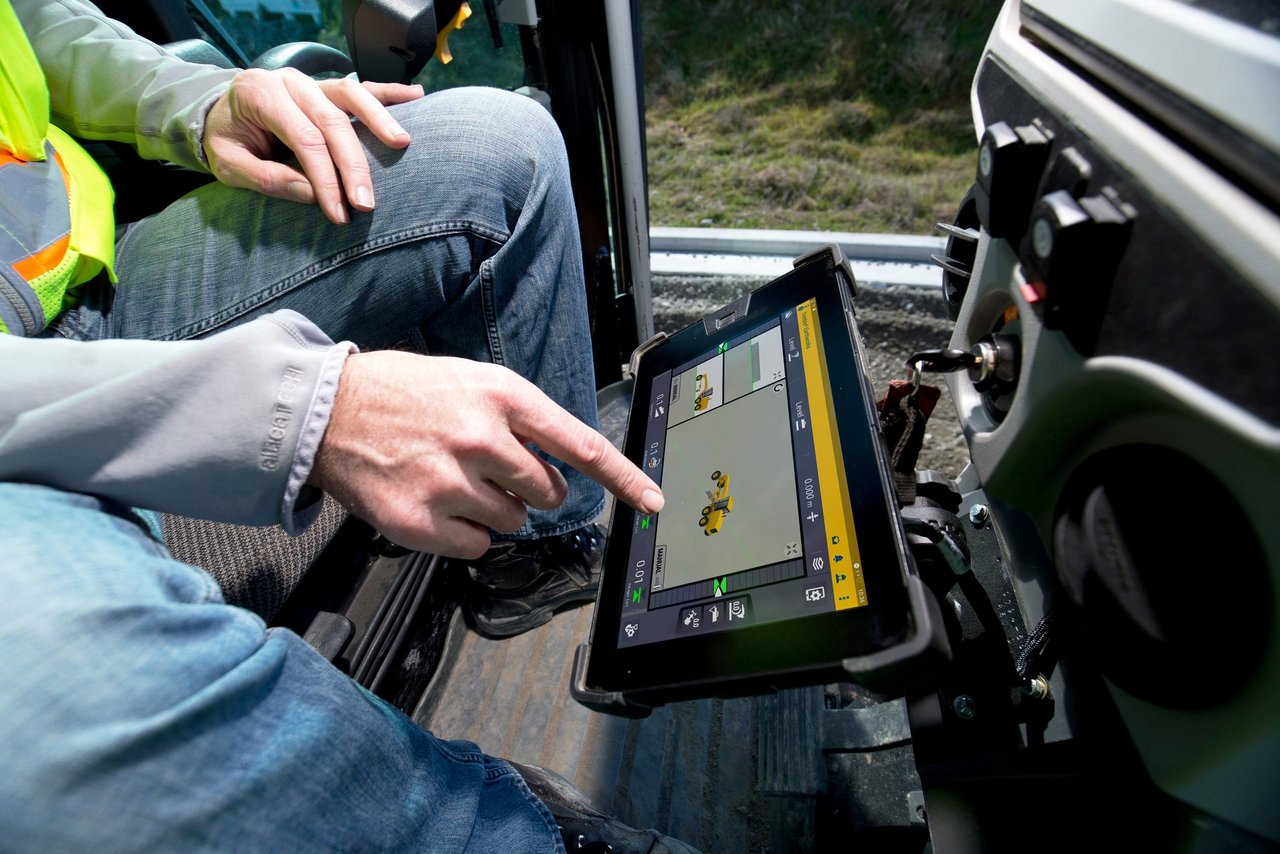 Trimble GCS900 The modular solution offered by the Trimble GCS900 system starts machine control with a simple 2D system (laser or ultrasonic) that is easily upgradeable in a 3D system, either with GNSS or total station control. The system task instructor grader blade hydraulics with automatic, relative to the task terrainmodel. Automatic control understands position, height, and tilt changes.
Trimble MS smart antennas support the most common satellites (GPS, GLONASS, Galileo, BeiDou). At the same time, Trimble's patented XFill technology, along with a VRS correction signal, provides instantaneous operation of the correction data even when the connection to the base station is lost.
Trimble GCS900 with total station control
Trimble's SPS machine control with universal total stationachieve a millimeter-accurate result at high working speeds. The use of a total station is a necessary effect when working in urban debates, through the highest park, or in that building.
Trimble GCS900 GNSS
When the task is diverse terrain and precise slopes -you take advantage of GNSS positioning with one or two antennas. Accurate position information for the machine with the best possible intelligent antenna from the leading satellite positioning technology and blade automation, the control ensures an accurate result.