Compaction Control for Compactors
Trimble® Earthworks help users of all skill levels be more efficient and achieve target runs and density faster. New generation Android ™ interfacel arge and easy to use the touch screen looks easy progress in condensation, the number of driving times and with an additional feature look and record the condensed soil stiffness.
Trimble CCS900: When you want to compact intelligently and document the quality of your work - the Trimble CCS900 is your solution. This system is a Trimble helping hand to maximize quality compaction work. In addition to tightness, the system also allows you to monitor RTK rates relative to the machine control model.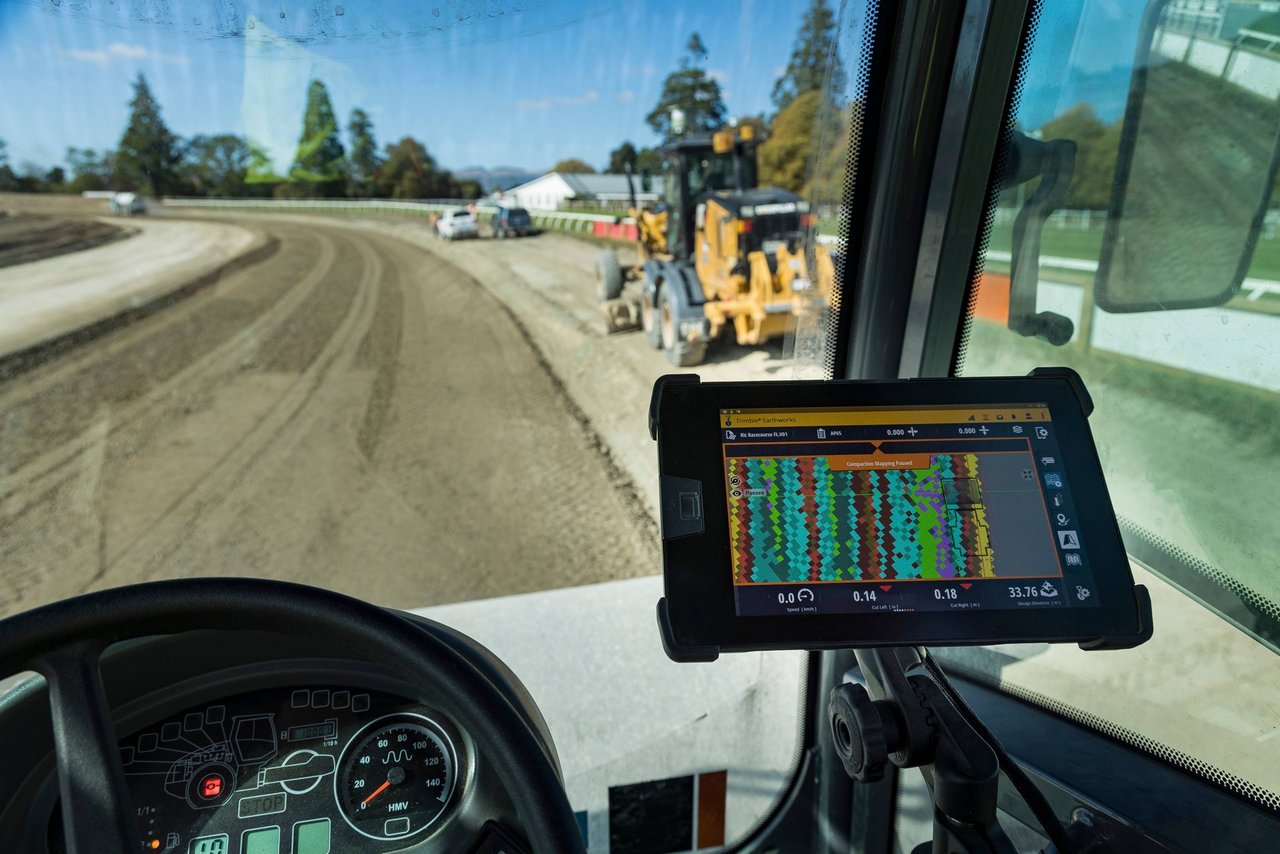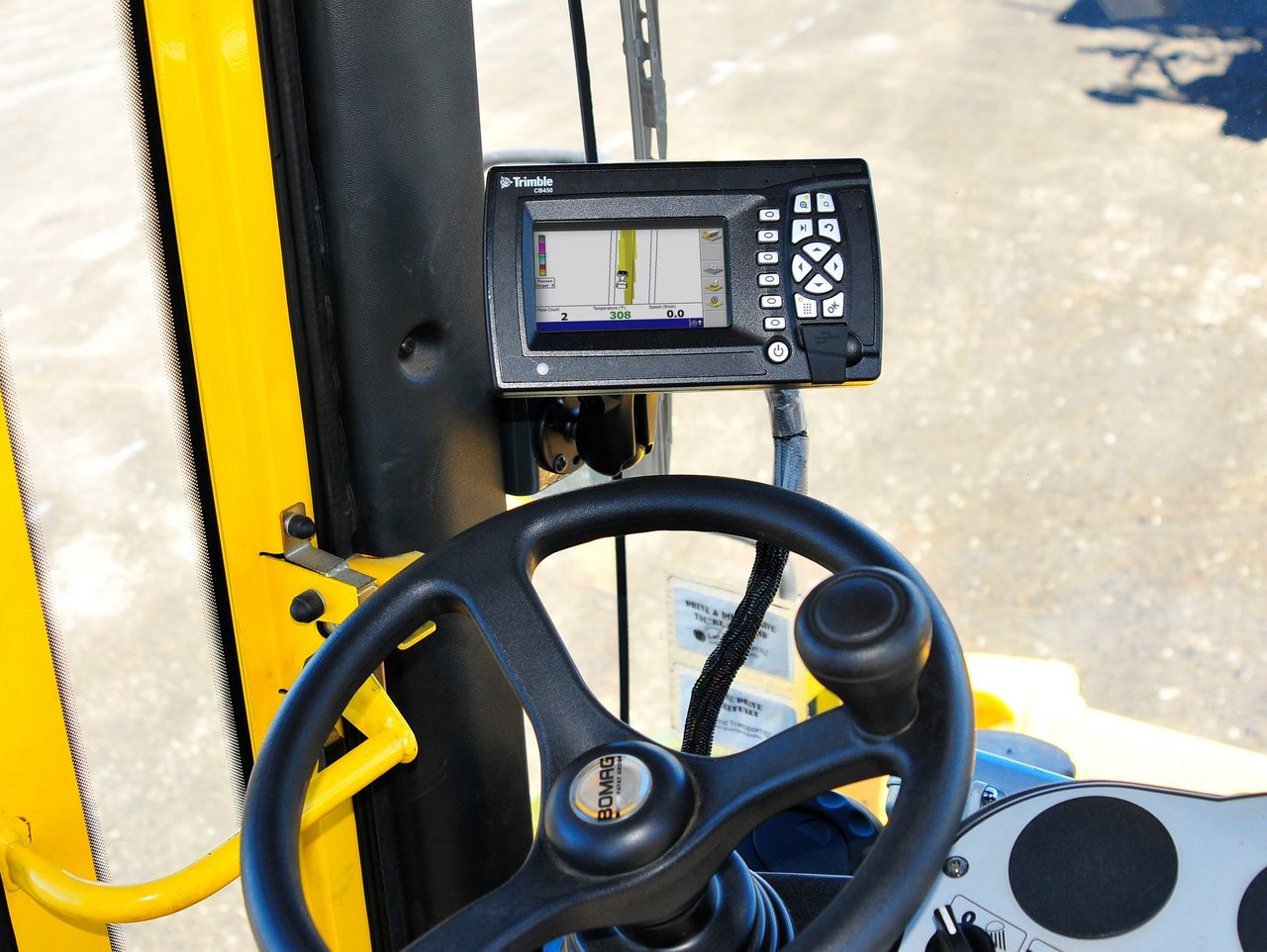 The Trimble CCS900 is a scalable system for both soill and asphalt rollers. High-quality GNSS positioning can be used as a system 3D control solution. Trimble's MS smart antenna can be placed either on the roof of the machine or in front of the roller. In addition to satellite positioning, you can control the machine with total station - you can intelligently compact in a tunnel or in the middle of the city. The Trimble CCS900 is CAN BUS compatible with new end machines manufactures such as Bomag, CAT and Hamm. From the compaction sensor of these machines we can read the density measurement of the machine. If the interface does not exist, we can always install Trimble's own CM310 compaction sensor and achieve the same result. The system is also compatible with asphalt rollers, with infrared sensors we measure the temperature value.
Documenting the project is an important part of the process. The visual display of the system informs the operator of the required information about the compaction result, change, overrun times or plan height to the actual model. Each project has a specific tightness value assigned to a different structural layer to achieve durability, density, and strength. With the VisionLink service, you can share high-quality documentation between the office and the construction site. The contractor can incorporate this information into project quality control and be confident in the correct outcome.